The Beet Retreat, Victoria's favourite Vegan B&B, now relocated to the stunning
Noosa Hinterland in Queensland! 
Originally located in the Yarra Valley since March 2014, The Beet Retreat Vegan B&B soon became the "go-to" place for those who sought something more than just another B&B. The Vegan ethos, the wonderful food, the warm and welcoming in-house hospitality and the enthusiastic attention of the four legged co-hosts!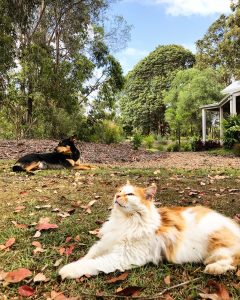 The Next Chapter of this Vegan B&B Begins!
Noosa and the Hinterland offers a vast array of natural wonders to discover and enjoy.  With it's delightful sub-tropical climate, it is both a region in which to relax and while-away the days, but also one that beckons the active to get outside and explore!
Enjoy abundant locally grown fruit and vegetables, gorgeous Farmers Markets, quaint Hinterland villages. Visit vibrant Hastings Street, world renowned beaches and National Parks!  Play on the extensive mountain-biking and hiking trail networks, the waterways and the largest mangroves outside of Florida! Noosa truly is a paradise waiting for you to immerse in.
The Beet Retreat-Vegan B&B re-opened after COVID in September 2020.   Once again Jan offers her guests a place of genuine welcome and tranquility, a truly "home away from home" ambience for adults whether plant based or not.
Let's Go to a Vegan B&B!
Gift Vouchers for 2 night stays are available for download on the Products page and make marvellous gifts.  Bookings can also be conveniently made via the Accomodation drop down.  Just select your room and dates of choice and pay via Stripe or PayPal!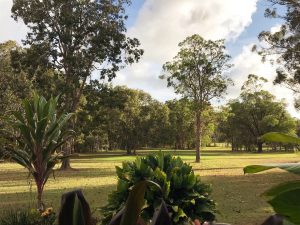 The Beet Retreat is an "adults only" escape and offering a maximum of 4 guests at any one time.   Stays and packages are available from 2 – 10 nights and have a strong focus on health and restoring equilibrium.
Special multi-day all inclusive or mix and match packages are also available for those who wish to learn how to live a healthy whole food vegan or plant based lifestyle.
Jan, a multi sport athlete and now at 59, has been vegan since she turned 50.  She has completed a certificate in Plant Based Nutrition by E- Cornell and continues to study plant based nutrition with a special interest in midlife health and fitness.  Her downloadable recipe and nutrition ebooks may be found under PRODUCTS.
 More than just a Vegan B&B.
From the wholesome food, to the trails and beaches, to the extensive home gym and Infrared Sauna, to the early nights and tranquil mornings and then to all the lovely nooks that call for you to relax and rest, The Beet Retreat is indeed a "retreat" for those who are seeking something comforting and real, away from the whirl of everyday life.
No matter what draws you to a stay with Jan and her friends at The Beet Retreat, you can be assured it is an experience that is unlike any other and will stay with you and serve you for a long time to come.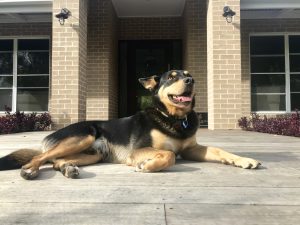 ---
Discover what is waiting for you at The Beet Retreat
Whole Food never tasted so good.
The Sunrise Room
Nearby Lake Cooroibah
Pizza anyone?
Two Beautifully appointed Guest Rooms.          Vibrant and Delicious Vegan Meals.
Tailored Packages          Serene Bush walks and Hiking.
Farmers Markets and Day Trips          Beaches and National Parks
The Warmest of Welcomes from Jan and the Rescue Animals in Residence.
---
The Beet Retreat Packages
The Beet Retreat is ever evolving, we hear what our guests want. You wanted empowering, life-changing, immersive and focused packages, and we've made these happen.
Check out our current 3 Day offerings:   The quarterly  "Women-Only Empower Retreats" and also The "Escape Retreat" for anyone, anytime.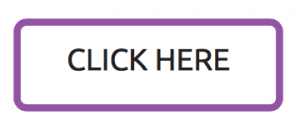 ---
led by Jan Saunders.
Aligning Passion with Purpose to Create a Kinder, Healthier World.
Learn about Jan's fascinating journey from Career Cop to Animal Rights and Plant-Based Health Advocate.