From one night to two weeks, enjoy the tranquility and the warmest of veg vibes at The Beet Retreat Noosa
A friendly and welcoming, fully plant based homestay holiday awaits.
Classic (but Vegan) Bed and Breakfast - 1 night plus - Stay somewhere peaceful, beautiful and aligned with your ethical and environmental values while experiencing all the Noosa region has to offer. Breakfasts always included in room rates.
Rest, Relax and Refresh with a 3 Night escape.
3 Breakfasts, 3 Dinners, Plant-Based Cooking Class, infrared sauna, guided bush walk, and more...
7 Night Revitalise Retreat
Or an immersive retreat experience that will create a blueprint for your life? The Beet Retreat now proudly offers the bespoke Revitalise Retreat, creating unique and individualised stays that change and save lives.
Join us and learn how to prepare healthy, delicious meals that the whole family will enjoy.
Delicious recipes for the whole family
Whole Food Health and Vitality through midlife and beyond. Up your calcium and protein...
Plant Based Whole Foods. Power-Fuel for Better Performance and Fast Recovery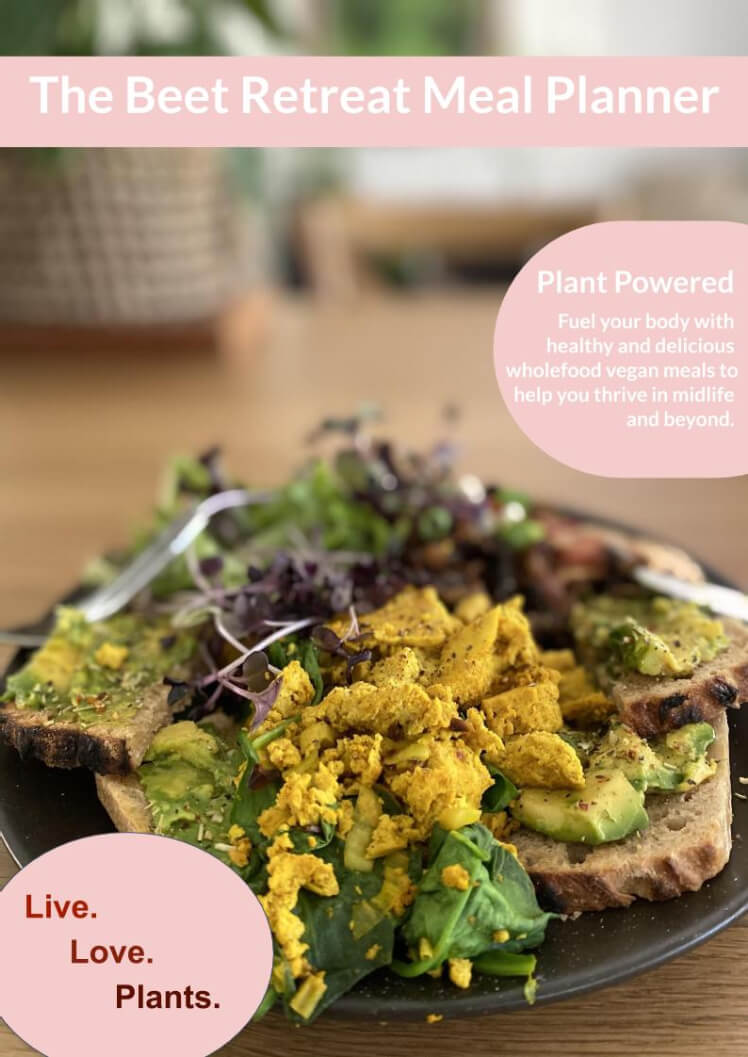 Nutrition and Meal Planner
Science tells us that a well planned whole food, plant-based diet is one of the healthiest diets on the planet.
But, like any diet, we can miss key nutrients unless we eat a wide range of foods and understand how our dietary requirements change over time.
The Beet Retreat Meal Planner and Nutrition Guide is a 120 page ebook that contains 80 whole food vegan recipes. While focusing on maximising absorbability of dietary calcium and a suitable amount of plant based protein for those at midlife, we know that it is equally important, if not more so, to ensure that our young people achieve their peak bone density by the age of 30.
Just like superannuation, this matters a lot in later life.
Hence this ebook focuses its delicious recipes on simple, high nutrient meals for all ages and stages.
Borne of a deep desire to empower others throughout the decades, the planner was created in consultation with Dietician and Nutritionist Emma Strutt (https://www.greenstuffnutrition.com).
Available for immediate download or as a gift certificate.
A tranquil and welcoming retreat
where your values of healthy food, kindness to all animals and environmental stewardship are shared.