Looking for a 3 Night Escape?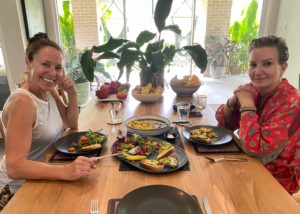 Are you on a journey to use less animal products and craving a healthy reset?
Or are you seeking a small and personal B&B experience that offers friendship and connection, home cooked, healthy meals and something beautifully authentic?
This 3 night all inclusive stay at The Beet Retreat, just 15 minutes from all Noosa is famous for, may be just what you're looking for!
3 Night Escape!
The TBR3NIGHTESCAPE package can be booked at any time during the year, subject to availability, for guests seeking an all-inclusive package of:
3 night stay in the premier guest room- the Sunrise Room
1 x 2 hour cooking classes (including extensive recipe and resource e-book)
3 whole food vegan dinners
3 whole food vegan breakfasts
2 hour guided hike or sightseeing (appropriate to fitness levels/mobility)
2 x 30-minute infra-red sauna use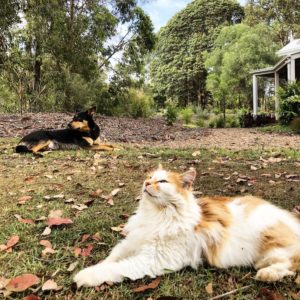 $999 Single Room
$1250 Twin share – share queen size bed or swap for inflatable single
Bring your friend or partner to share your room and the journey for only an additional $250 (Total for 2 people $1250).
DISCOVER BEAUTIFUL NOOSA!
On top of all this of course are all the natural wonders waiting for you to explore in the Noosa region itself!
Discover all the incredible things to do and discover and then just be as lazy or as active as you like!
Either way, you will have your own little slice of tranquil vegan paradise to come home to.  Just a hop and a skip from Noosa itself.
We look forward to welcoming you to The Beet Retreat.   May you escape the stress of modern life.  May you escape the grasp of junk food.  And may you escape the limiting beliefs that keep us stuck in a cycle that no longer serves us.
Escape it all.  Make time and space to maybe, just maybe, discover a "you" that you have only partially glimpsed.
Please contact Jan direct to discuss suitable dates.