[foogallery id="804″]
Immerse in Nature!
"A walk, a run, a paddle, a bike ride…all these things are a wonderful way to get an authentic feel for an area"
says Jan, an Endurance Athlete with many years experience Adventure Racing, Ultra Running and Bushwalking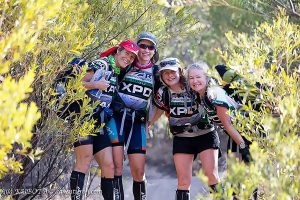 While her passion is to empower others with healthier food choices, encouraging them to improve their fitness is equally so.
"With our health and activity levels, we can all too easily drift off-course. When we go out in unspoilt areas, pared back, real, we can't avoid grounding ourselves. When we cut the distractions, we can re-connect with nature, just through that simple act of walking in bushland. It's something we were designed to do…but so often don't." – Jan Saunders
The walks are tailored to meet the fitness levels and wants of the individual, whether guests wish to head out with camera in hand and enjoy an easy wander in nature or explore more rugged trails, either can be accommodated.
Jan also welcomes those preparing for global trekking adventures by advising on and guiding more strenuous "training" hikes, with or without weighted packs.
"To head out with guests for an hour or two, either on the trail or for a paddle, is a great way for them to work up an appetite, blow off the stress of everyday living and sleep well. I think everyone who takes the plunge finds it really enhances their experience of a stay at The Beet Retreat " – Jan Saunders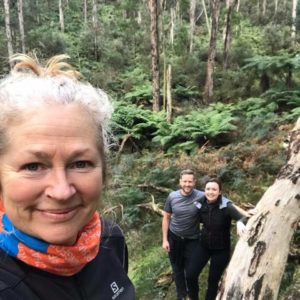 When interviewing Jan about her walks she told us:
"My passion in life is our precious natural world and all of its inhabitants.  It's why I am Vegan. It is simply a matter of respecting the sacredness of life for self and others. I never feel more connected to life and living than when I am having some epic adventure in unspoilt places, and to do those kinds of things, it is necessary to be healthy and have a solid level of fitness.

I feel that life in general is greatly enhanced when we are healthy, fit and strong. We can cope better both physically and mentally.

In nature, we tend to evolve, emotionally and spiritually. We lose the bullshit basically.
When we are pushing our comfort zones via adventure and discovery we learn what we are made of and it's often very surprising.

This is what time with other people outside our usual circle or a simple walk in nature can give us; it can provide an insight, and perhaps a platform, to discover the possibilities.

My goal is to provide the encouragement and plant a seed for others to go on and discover a world that enriches in ways that benefit us all… self, others, animals and our planet. That's what connecting can do."
If you're interested in booking a guided walk or to enquire about one of the many other activities available to experience in the region during your stay, click here to start the conversation.  Walks are from $25 per hour
Guests can also hire surfboards, kayaks and SUP's (and get lessons), mountain bikes and bikes and even boats in nearby Noosa and Noosaville
Highly recommended is Noosa Everglades tours by motorised craft or kayak with https://www.kanukapersaustralia.com either self guided or a guided group
[foogallery id="1174″]